This week in our blog we want to highlight a very important drink in the East, more specifically in China. It is known for being a very luxurious liquor, do you want to know why? We tell you all about it below.
Moutai is what the Chinese call a type of baijiu, which in traditional Chinese means "alcohol". Although in the West this type of drink is often translated as "wine", it is actually more of an alcoholic drink of the "brandy" type. Moutai, the most famous of the baijiu, is obtained from the distillation process of a sorghum ferment. It is believed that the unique climatic conditions of Moutai village, and especially the waters of the Chishui River, contribute to the distinctive taste and aroma characteristics of this liquor.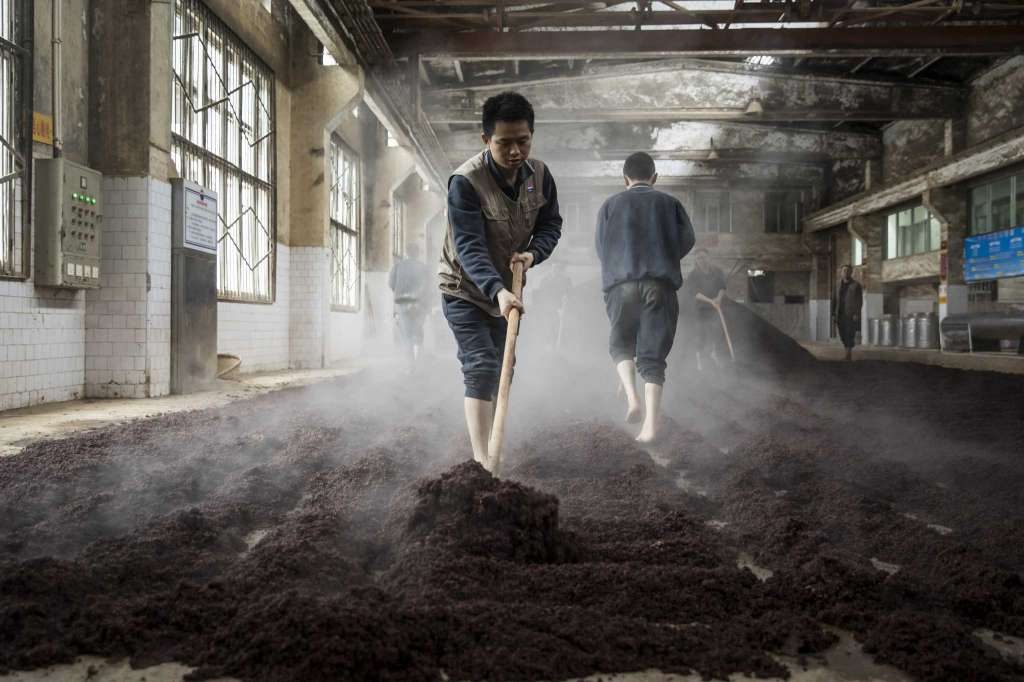 After the founding of the People's Republic of China, Moutai was declared a 'national liquor', thus becoming a symbol of that nation, being used on numerous occasions as a treat for leaders and notable visitors from abroad. The drink is perceived as a symbol of power. It is said that all high-ranking officials are seen drinking it, and it is for this reason that it is referred to as a luxury liquor 'Made in China'. The liquor is so valuable that it reaches a point where it rises in popular sayings, becoming a museum piece rather than a drink to serve to friends after inviting them to a dinner party.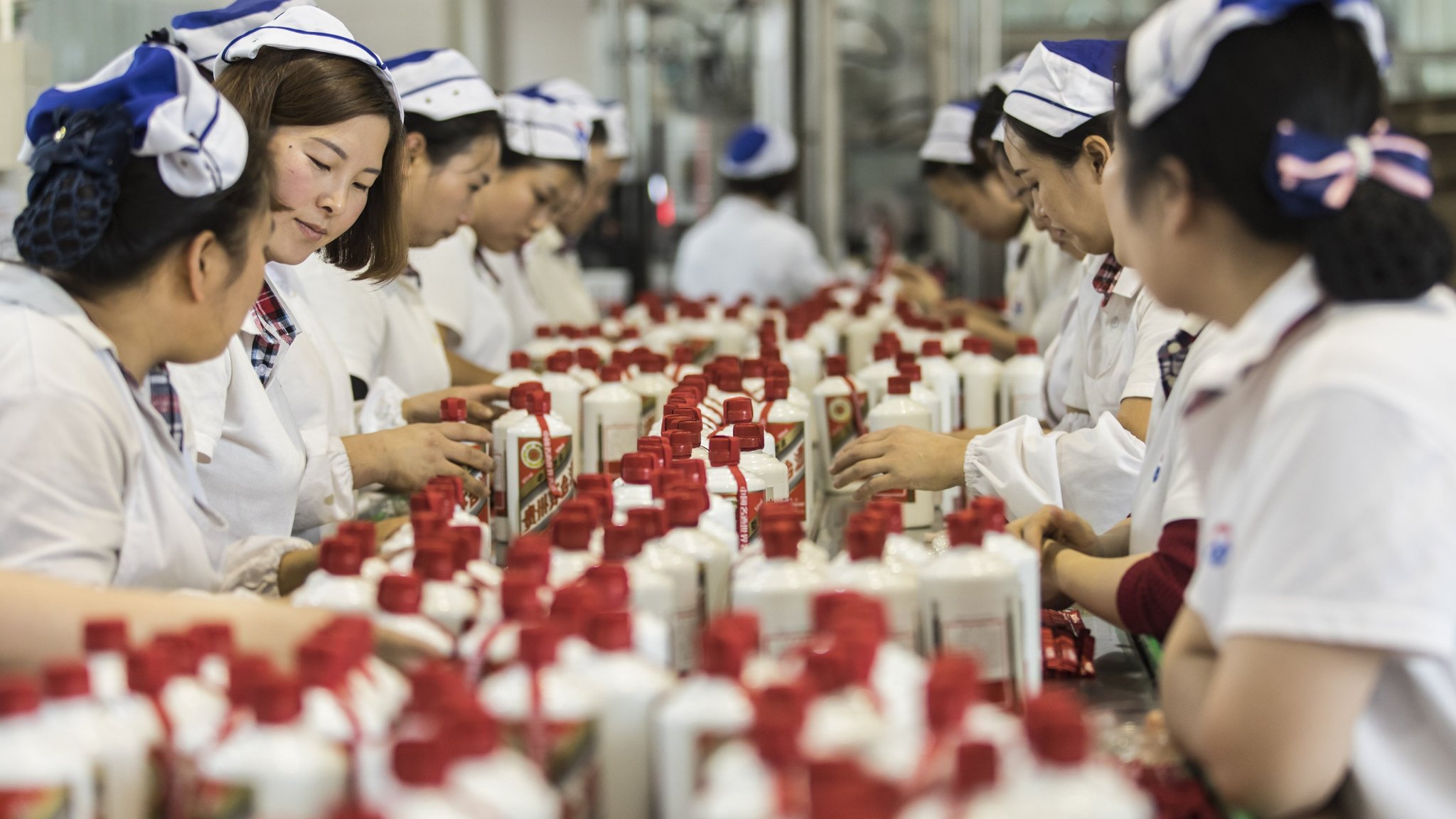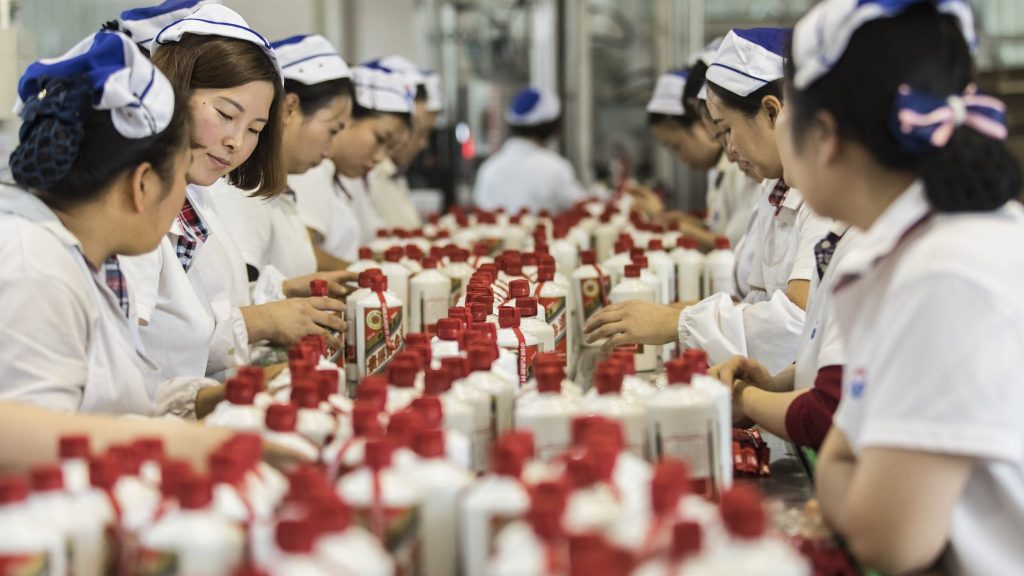 How to drink baijiu?
It is considered the most widely drunk hard liquor in the world, but is found on very few cocktail menus. The drink is present at every festive occasion in China, from wedding receptions to business banquets. However, it is especially popular during Lunar New Year celebrations, when small glasses are filled and emptied with this potent liquor in endless rounds of toasts.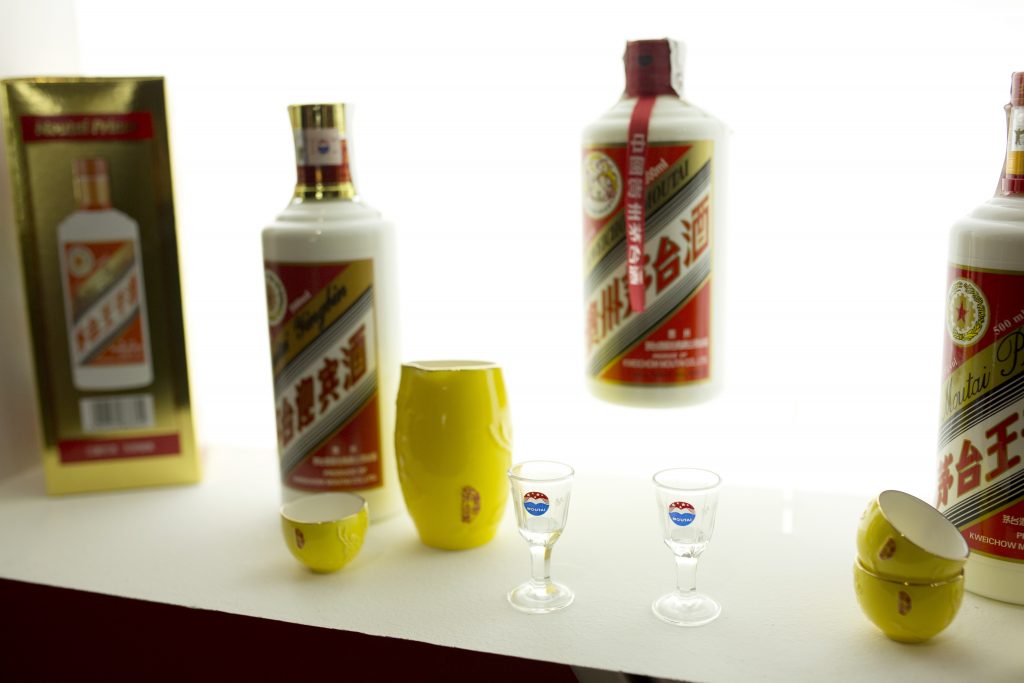 It is a liqueur that is never sipped, but drunk all at once, an essential part of the toasting ritual. The shot glass is filled to overflowing, then clinked by holding it with both hands and placing it as low as possible as a sign of humility. Before drinking, one says "ganbei" and then shows the glass to the opponent or turns it upside down to make sure there is not a drop left. If a foreigner gets used to 'baijiu', they say, he has spent too much time in China and it is time to go back.
Fancy a Moutai? Find the wide collection of Moutais only in our Oriental Market shop in Barcelona.