The great popularity of Japanese culture in our country has meant that in recent years many of the dishes and ingredients of its traditional cuisine are no longer so unfamiliar. Sushi, for example, is one of them, but there are also others with which we are becoming familiar, such as "Soba".
The word Soba (蕎麦) is used to distinguish buckwheat, but it is also used to refer to the long thin noodles made with buckwheat flour. But this week, at Oriental Market we are going a little further, to talk to you NOT about noodles, but about noodles! The proportion of buckwheat flour may vary depending on the manufacturer, but it is almost always combined with a small part of common wheat flour. They have a characteristic brown colour and a flat profile. Do you want to know our "Soba" noodles? Take a look, take a look!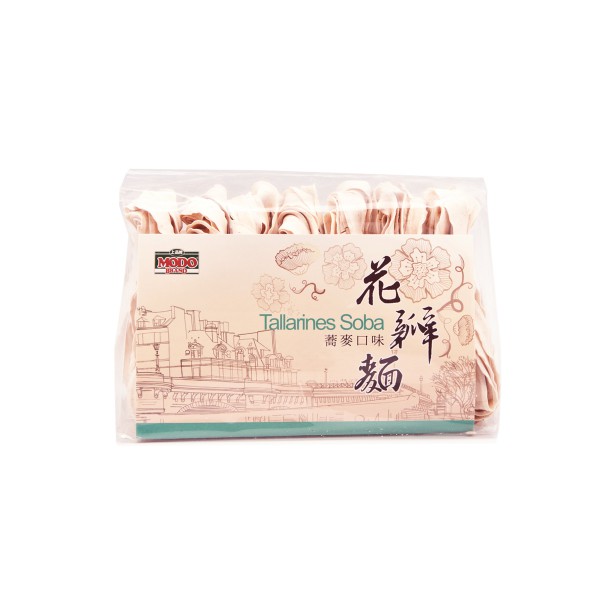 One of the main advantages of the soba noodles that you can find in our online shop (in the noodles and tagliatelle category) is their versatility. Because when it comes to eating them, they can be adapted to very different recipes depending on the time of year. There are two basic ways of eating soba: hot or cold. Hot (more suitable for this new season) consists of eating these noodles accompanied by a hot broth, or as if they were a soup with other ingredients. When summer arrives, this type of food is usually eaten cold with bowls of sauces and different seasonal ingredients as accompaniment. Our suggestion? A delicious soy sauce to add a touch of flavour to your recipe!
What are the benefits of buckwheat?
Buckwheat is a wheat originally from Asia and belongs to the polygonaceae family. It stands out for being a nutritionally very interesting product as it has properties that differentiate it from common wheat, and it offers many possibilities in the kitchen, both in grain and in flour. Buckwheat is a source of complex carbohydrates that stands out for its high protein content and for being a source of essential amino acids, especially lysine. It also has a higher percentage of B vitamins than other whole grains, and is a good source of linoleic acid. It is also notable for the presence of minerals, especially potassium and magnesium. One of the main characteristics of this wheat is that it is gluten-free. However, coeliacs should be careful when consuming it, as soba noodles are usually made with a part of wheat flour.